Information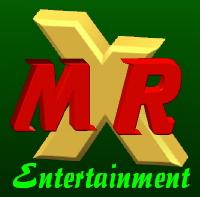 Welcome to the information page for MRX Entertainment
Here I will try to answer any questions you might have about MRX Entertainment and a brief history of how MRX Entertainment got started.
First we have to go back to 1999 when a very well known person from online gaming (well I was well known in the Starfleet Command community and INFAMOUS in Quake 3 community heh), had an idea that would revolutionize internet radio forever.
In 2000 I wanted to be a radio DJ. So I spoke with a very good friend of mine named Mike Gonsalves. He was better known as Doctor Metal on 94 WHJY in Providence, RI. Well I asked Mike a couple of questions on how to get into being a radio DJ. Well he answered a lot of them but said "nothing is better Brian than hands on experience. Why don't you try this website www.live365.com and then after a while let me know what you think about broadcasting and I might be able to hook you up with a deal at the Connecticut schools of Broadcasting."
The next day I decided to go home and create a station but I had to have a name. I called Mike and said Umm how do I come up with a name for my broadcast. He told me the best thing to do was name your broadcast after something I was going to talk about OR play on the air, that's how he came up with the Metal Zone for the name of his show. After several hours of deliberating I decided I was going to name the show after the Paintball club I was a member of, and thus Paintball Marshal Radio was born.
I thought about it for a long time and did a lot of research to see if there were any other paintball themed radio stations, there were NONE. So I billed my self in my station description as the FIRST Paintball Radio Station on the internet. Since then Paintball Radio Stations are a dime a dozen now lol. On October 13th 2000 Paintball Marshal Radio was on the air, BUT it was a 24/7 broadcast I had not gone live on the air yet. about a week or two later I got myself familiar with the live365 broadcaster and did my first LIVE radio show. Now I didn't have a lot of people listening but I did tell everyone I knew that had an online connection so I performed for a whole 20 people for 4 hours. I got quite a bit of praise and admonishment but that didn't stop me, the rush had gotten me and I wanted more. So as of a week later I recorded my first promo for a live 4 hours show on Sundays starting at 6pm EST. Well the Sunday show had a few listeners but I wanted to entertain more people so I did 2 shows a week one on Sundays and the other on Thursdays. both shows did great, but eventually died out I needed something to keep peoples attention, something new, something a lot of people were into, something on the internet, then I knew what the next step would be.
About late 2001 my listeners were starting to drop like flies, I needed something new and inventive to keep people listening. By that time more paintball themed radio stations were popping up like McDonalds, I needed something nobody had done in radio before. So I sat and thought about it for the next few days, I even lowered myself to thinking like Howard Stern and damn that was scary. I eventually came up with the idea and on that day I decided it was time to do the one thing never before done on internet radio, but how to pull it off successfully.
In 2002 I paired up with Gamer Z leagues for the first online game coverage. It was an big event for Gamer Z (GZ) and I asked them if I could broadcast a play by play in game of the event. They agreed and the first IN GAME coverage of an online game was broadcast on April 2003. At that time knew Paintball Marshal Radio had to go as the name as I was doing game coverage now. So that same day I changed the name to Marshal Radio. For a year I did in game coverage of Starfleet Command 2 events for GZ and the music I was getting asked to play was a bit more savage. The next step of evolution was about to take place in 2004.
In 2002 thanks to the CARP bill that passed in congress all ONLINE radio stations had to pay 3 times as much for royalties as local ON AIR AM and FM stations. WAAA cried the record companies we want our money...Uhh the artists want there money. Now you see why I was SO pissed off about that bill passing. So LIVE365 said ok everyone free founding broadcasters and others alike you have to pay $5 a month now in royalties to help cover what were paying. Now mid 2002 I was getting told by a lot of people that they could not connect to my website I had hosted on geocities anymore because I ran out of bandwidth. That prompted some change I knew I needed to get a website of my own but who to have host. Early 2003, and well I did A LOT of research and found a web host. Mid 2002 LIVE365 was telling me that now not only did I have to pay royalties but the FREE FOUNDING BROADCASTERS no long had FREE LIFETIME stations and had to pay $15 a month MINIMUM to keep there stations for LESS listeners and LESS 24/7 disk space, than we were already getting. So as of August 2003 I said "SCREW YOU LIVE365!" and started looking for an alternative way to broadcast over the internet, and I found it.
Late 2002 I found www.shoutcast.com and saw that they will post your broadcast PROVIDED you had a server host. Now I didn't know right away what that meant I thought like a website server or something like that until I kept reading. It seemed I needed a computer to act as a gateway with this DSP program running on it so I can broadcast once again, but that would take some time to learn the DSP program and using Winamp to broadcast, not only that I needed a better computer or a second computer.
With my partnership with GZ leagues I later created the Game Cast Network for live in game tourney coverage. I had no choice I had to get a second computer running the DSP server. Later in 2003 I did just that I salvaged an old system of mine and had it host the connection. It was not the greatest of sound qualities (it ran at 32kB heh) but it would do for now, and it did good until the cable company upped my bandwidth so I could do one of 2 things either leave the poor sound quality and gain listeners or increase the sound quality and keep the same low listener capacity.
To Be continued...
More to come soon so, stay tuned as I add more to the history of MRX Entertainment in the coming months. Yea there is that much history.
©Copyright 2001-2009 MRX Entertainment©